Kiss Gyms Offer: No Joining Fee & 2nd Month Free
You may have seen our previous posts on how we are supporting Red January this month.
If you don't know already, Red January is a nationwide initiative to get people active every day of the week to support mental and physical health.
We've decided to get involved and reward all of our members – old and new – with a FREE MONTH of membership in exchange for completing a simple activity just FIVE days of the week.
Who's it For?
Everyone!
If you're someone who finds it easy to start a routine but hard to maintain it or maybe just looking for a new challenge - this will be a perfect way to get you started.
Doing something regularly means you're more likely to create a long-term habit that becomes part of you. And by keeping the activity simple you'll be more likely to do it.
You can do anything from five minutes of stretching, a 10 minute walk, or taking the stairs instead of the lift - you decide!
How to Get Started
To get involved with Red January and claim a free month of gym membership:
Join before the 31st January (if you're not a member already)
Pick up a Red January form from your gym
Check off the days you complete your activity
Hand in the form to staff member
You can start any day up until the end of January and if you need help choosing an activity, one of our personal trainers can help you decide before you start – just pop into the gym and ask.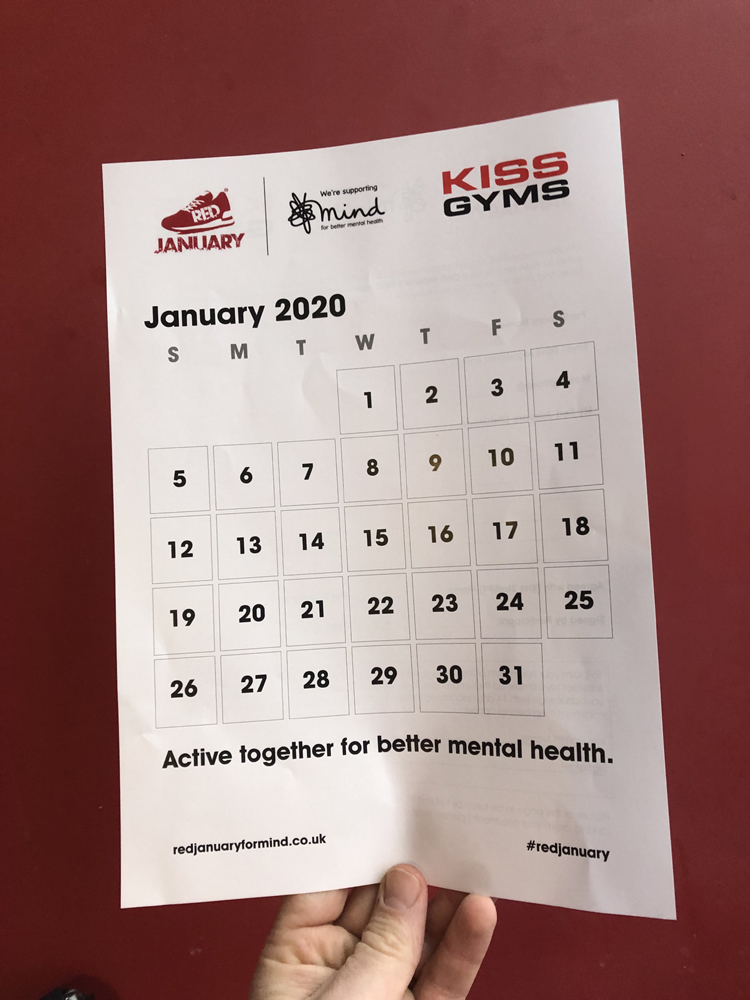 No Joining Fee
If that's not enough, for a limited time only, we are also waiving our £20 joining fee for all new members.
That's a total saving of £35.99.
As great as it is to save money, nothing beats feeling fit and healthy.